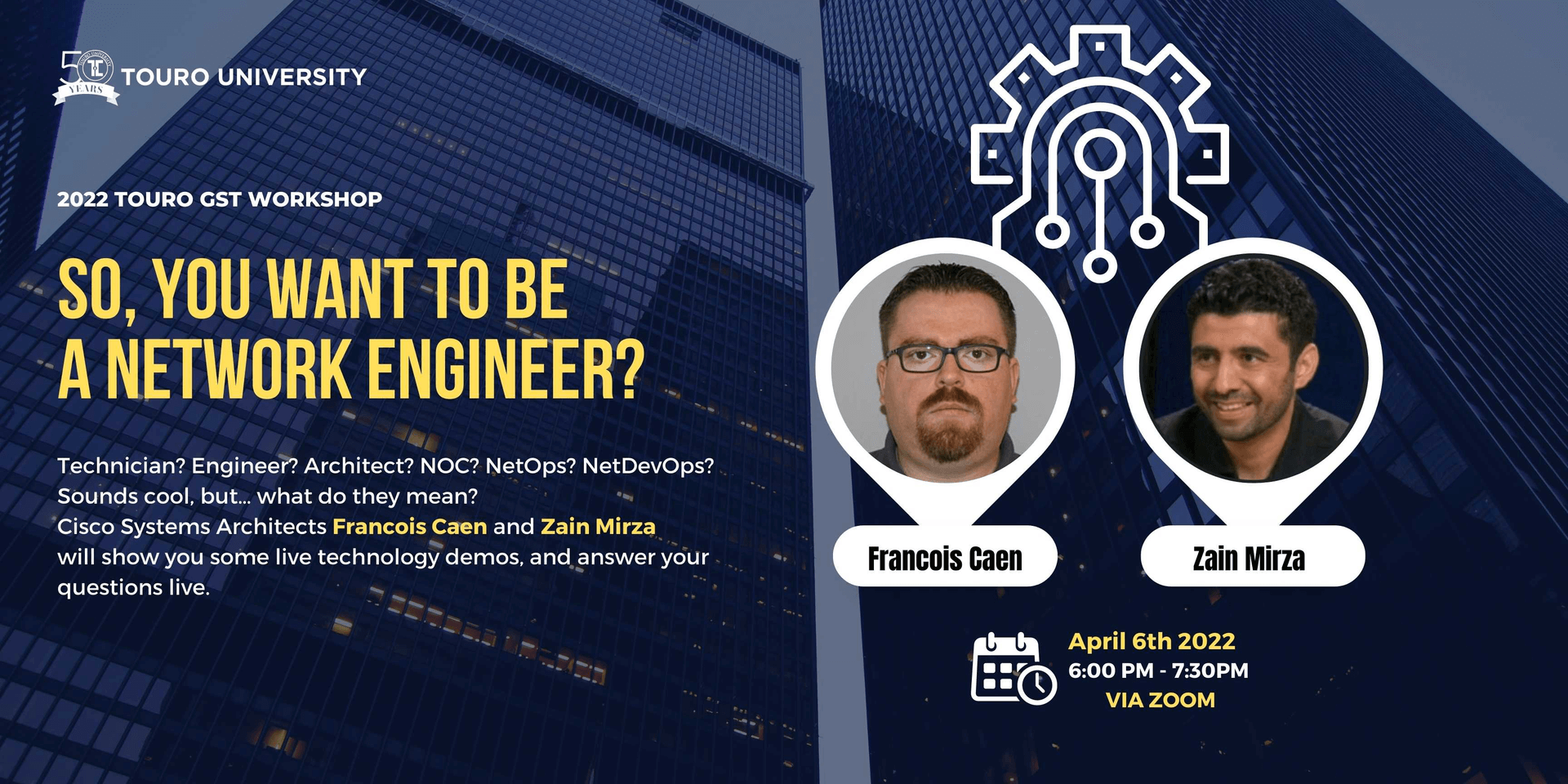 Join Touro University Graduate School of Technology's workshop: "So, you want to be a network engineer?"
We are pleased to present Francois Caen and Zain Mirza who are both Cisco Systems Architects.
Wednesday evening, 6:00 – 7:30 PM EDT




Free and online via Zoom
Sign up using the RSVP form on this page
Technician? Engineer? Architect? NOC? NetOps? NetDevOps? Sounds cool, but… what do they mean?
Are you asking yourself what your networking career path could look like?
Would you like to get a glimpse of the day-to-day of a network engineer?
Have you heard about the programmability and automation movement that is revolutionizing the network industry?
Cisco Systems Architects Francois Caen and Zain Mirza will cover all these topics, show you some live technology demos, and answer your questions live.
NOTE:
All you need is a device with internet connection to stream the webinar live online from home. Sign up using the RSVP form on this page.
Sign up using the RSVP form on this page.
You will receive a separate email the day before or the day of the workshop with the Zoom link and password to join the meeting.
Looking forward to seeing you there! ~Touro University GST
Questions? Contact Robert Grosberg
212-463-0400 x 55496, robert.grosberg@touro.edu
MSIS workshop RSVP!