Please join the Touro University Graduate School of Technology and Prof. Yosef Lehrman on Tuesday, June 28th at 6:00 PM, as he presents a free, GST online workshop via Zoom:
Cybersecurity - A Huge Challenge in Today's World
When: Tuesday, June 28th from 6:00PM to 7:30PM,
online via Zoom
At GST's Workshop, Prof. Lehrman will provide you with a multi-layered presentation on:
Current threats that are impacting companies.
Challenges that you or a cybersecurity administrator/specialist are facing.
What are some of the solutions that Cybersecurity administrators are implementing?
What can we do to protect ourselves from cyber-attacks?
…and much more!

We will send the Zoom link and password as part of confirming your registration.
Presenter
Prof. Yosef Lehrman
Chief Information Security Officer (CISO) / Adjunct Instructor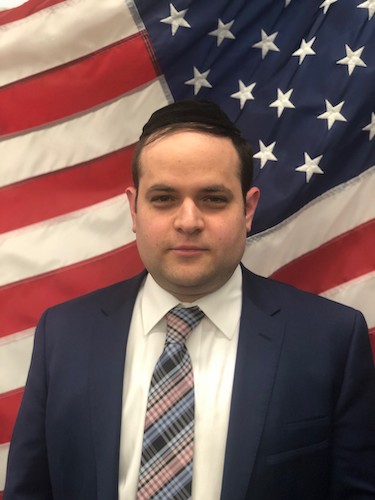 Yosef Lehrman is an adjunct instructor at Touro University, where he teaches several courses on the undergraduate and graduate levels. Mr. Lehrman has 15 years of experience in the cybersecurity industry, including 8 years as the Chief Information Security Officer (CISO) of local government agencies. In this role, he has successfully developed and implemented an intelligence driven information security program to protect the confidentiality, integrity, and availability of municipal information systems while meeting the varied technology needs of a modern and vibrant city. He has published articles and presented on information security topics nationally and internationally. He is a member of several government task forces focused on defending critical infrastructure against cyber-attacks. He holds an MS in Internet Technology from Pace University and the Certified Information Systems Security Professional credential, as well as other industry certifications.
NOTE: All you need is a device with internet connectivity to stream the workshop live online from home.
Questions? Contact me (see below).
I look forward to seeing you there!
Robert Grosberg
Executive Director of Administration
Touro College Graduate School of Technology
+1 (212) 463-0400 x 55496
Robert.Grosberg@touro.edu